SEE OUR LATEST ADDITION. HIS NAME IS JASON
RACETTA DARE TO DREAM

OUR PRAYERS AND DEEPEST CONDOLENCES TO THE FAMILIES AND FRIENDS OF THE VICTIMS OF THE TRAGEDIES OF 9/11/01. OUR DEEPEST ADMIRATION FOR ALL THE "HEROES", BOTH LIVING AND THOSE WHO SO UNSELFISHLY GAVE THEIR LIVES TO HELP THEIR FELLOW MAN. THERE ARE TRULY ANGELS AMONG US. MAY GOD HELP ALL OF US HEAL FROM THIS HORRIFIC ACT!
GOD BLESS THE USA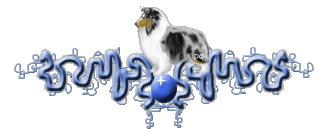 Welcome to RACETTA ! We hope you enjoy your stay. Please take a few minutes to browse our site. If you have any questions about our kennel or our dogs please feel free to E-Mail us :

(WE ARE PROUD TO BE A MEMBER OF THE AMERICAN SHETLAND SHEEPDOG ASSOCIATION)

DON'T FORGET TO SIGN OUR GUESTBOOK!

Sign My Guestbook View My Guestbook

SHELTIES OF THE 'NET WEBRING


Next Site | Skip Next Site | Random Site | Previous Site | Skip Previous Site
For information on the Sheltie web ring, click here.

Sheltie graphics by the talented folks at Clan Duncan Shelties. We thank them for their gorgeous artwork. Please visit their website!


Free search engine submission and placement services!